Beware!!! The Most Common Crimes in Canada | Virk Barristers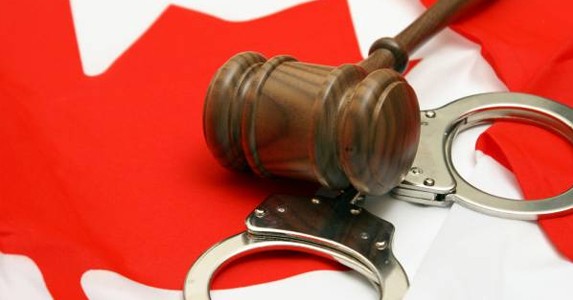 Guilty! A word that haunts anyone who's had the misfortune of being part of the Criminal Justice System.  Today, we'll take a dive into crime and crime rates in Canada.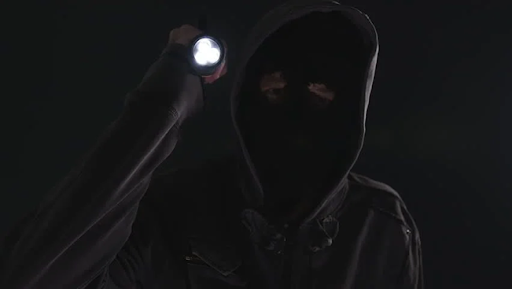 Crime is an inevitable by-product of modern society and has existed since the dawn of time. While Canada has a notable reputation for low crime, crime persists across the country. A notion aligned with mainstream news and social media, countless Canadians perceive murder and sexual assault as widespread offences. However, despite this common belief, theft and robbery are Canada's most commonly committed crimes. We must keep in mind that often, criminal statistics are skewed by underreported crime rates, while news outlets and social media target the most severe offences.
Here are the most common crimes in Canada:
Thefts
Impaired Driving 
Assaults
Violation of Court Orders
Uttering threats
Drugs offences
We must keep in mind that crime rates irrespective of their category will vary dramatically based on population density and where the offence occurred.
The Canadian Cities with the highest crime rates between 2018-2021
Surrey, B.C.:
Strategies and plans should be devised urgently to cut crime growth in Surrey as the crime rates are higher than the country's national average. Unanticipated attacks and hate crimes are also on the rise.  In August 2021, CBC covered a story of senior South Asian women and their grandchildren targeted by a couple throwing garbage and racist insults at them in Surrey Park. Alongside, RCMP reported five incidents of hate crime in the fourth quarter of 2021.
Mississauga, Ontario: 
Despite the increase in crime rates over the years, Mississauga, Ontario, is relatively safe. Residents of Mississauga rarely have concerns for their safety or exposure to criminal activity. Common offences include theft and drug related crimes.
Sudbury, Ontario:
One wouldn't think that Sudbury would make this list, however, thefts and property destruction are particularly prevalent, topping the nation's crime index with approximately 65 on the index scale. According to Sudbury Police Annual Report, there were 2216 incidents of Theft Under $5000. This is a key reason Sudbury has a poor safety rate when travelling at night.
North Bay, Ontario:
Sexual Assault offences in North Bay have had a meteoric rise due to the inefficiency of police resources. Crime in the past three years is as high as 85.09 on the index scale. Additionally, arson or fire related crime compounded with regularly occurring robberies has further worsened the peace in North Bay.   With these and other offences increasing,  without any effective planning, controlling and suppressing law breakers will become more challenging.
Winnipeg, Manitoba:
The rapid increase of criminal offences in Winnipeg has grown remarably. According to  CTV News in 2020, Winnipeg Police Chief Danny Smyth reported their "Property crime increased by 15 per cent from 2018 and was 48 per cent higher than the five-year average". He also added that theft, fraud, and stolen property offences are on a significant increase.  To make matters worse Winnipeg has already investigated seven homicides since the start of 2022. 
Brampton, Ontario:
The residents of Brampton have borne an alarming increase in crime rates, contributing to a great deal of Canada's crime levels in the past three years. The most common crime in Brampton is drug possession and substance abuse. Drug possession stands as high as 67.05 on the index scale. This rapid increase is a major concern and Peel Regional Police are having a difficult time keeping up. 
Regina, Saskatchewan: 
Regina's crime index is also concerning despite statistics indicating a decrease in the crime rate. However, a leisurely time during the night can increase your chances of being victimized. Burglaries and other violent crimes, including assaults, remain frequent throughout the city.
Hamilton, Ontario:
In the past three years, Hamilton has experienced an ongoing increase in crime levels. The crime rate centered on the brazen racism in the city reached 31 on the index. Violence and property related offences have been of most concern.  Given the prevalence of offences in Hamilton, walking alone during the night is considered quite dangerous as their index of threat is 65.02.
Red Deer, Alberta:
Red Deer, Alberta has a magnitude of about 74 on the index, meaning it ranks substantially high in risk. Remaining cautious when walking alone is critical, as the safety rate during the daytime stands at 69.77. In addition, the crime index reveals attacks due to racism and the city's theft rate has also exhibited an increase, heightening fear in some residents.
CONCLUSION
As an individual, you must always take precautions to defend yourself against potential crime. If you find yourself in a situation where you're in the wrong place at the wrong time, or just need some advice on criminal offences, get yourself linked with reputable criminal defence lawyers. In case such as threats or harassment or any type of assaults, contact reputable assault lawyers.
Overall, in view of Canada being the largest country in North America, we continue to uphold minimal risk of crime.  Canada is a safer country than many others globally but we have our fair share of crime. Ultimately, every year it appears that crime is on the rise but with the proper precautions, Canada can still be viewed as one of the safest countries in the world. 
Contact criminal defence lawyer Suny Virk if charged with a criminal offence.