I Thought I Was a Barrister But Now I'm Feeling More Like a Solicitor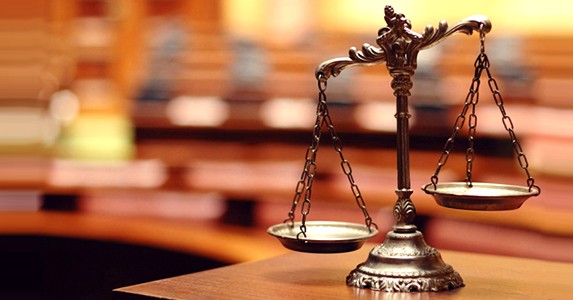 Until the COVID pandemic, I couldn't think of an event that had affected each and every of the almost 8 billion people on Earth. Well, that's all changed. It's a monumental phenomenon that doesn't seem to be going anywhere. It's found its way into our workplaces, our homes and the Courts are certainly not immune. As a criminal defence lawyer, I would argue that the Courts have probably changed the most. The sweeping changes over the last two years make me feel, at times, that I'm neither a proper Barrister; nor an absolutely effective advocate of the Courtroom.
I recall being in law school hoping that one day I would become a criminal lawyer. I took the necessary courses that would give me the best chances of articling with a good criminal defence firm. Hard work paid off. Articling with Edward L. Greenspan, Q.C. was both a privilege and a delight. As an articling student, I was honoured to represent the firm's clients in all respects, particularly in set date Court and sometimes, at pretrials. I loved going to Court. I loved dressing up in my affordable suit and entering the Courthouse footsteps looking like a 'lawyer'. From parking my car and going through security, it felt real and I enjoyed walking the corridors of Justice. Bowing in Court, walking past the Bar, and chatting with the Court staff was always a pleasure. I remember getting goosebumps in my stomach when the announcement came: "All rise". The Judge then entered the room. It was very palpable and also very intimidating. Either way, I ate it all up.
Fast forward to about 2019. As a criminal defence lawyer, I still love Court. Period. I've been enjoying the benefits of being in Ontario Courthouses and Courtrooms since 2002. The environment of the Courtroom is rooted in history and tradition. The collegial atmosphere is like no other. All the players have their function: from the security officers to the clerks; to the Court reporters to the disclosure clerks; and of course, the Crowns and the presiding Judges. We all have our role to play and more often than not, the physical atmosphere helps make a real difference in making the Courtroom feel like a Courtroom. You have to be on your 'A' game.
The camaraderie of other lawyers in the Lawyer's Lounge was also always a delight. It was a great place to bounce ideas and even learn some law. Occasionally, having an impromptu lunch with a colleague was a nice break from the usual 'hop skip and jump' between Courthouses.
Sadly, over the last two years, those days seem like they're gone. The pandemic is two years in. The Courts have made a monumental transformation to adapt. There have been exceptions where physical trials have been conducted but in many jurisdictions, special permission was and is still required to have the trial in person. Even then, the atmosphere hasn't been the same. The hustle and bustle of the Courtroom and hallways are not the same. The Court system has transformed. For the past two years, a routine day is very different. It consists of 'being in' Court through my laptop or tablet at home or at my office, usually at my office. I sit at my desk – all day. I zoom in and out of different Courts but always at my desk. I 'appear' in Judicial Pretrials by phone, at my desk. I have meetings with Crowns, again, at my desk.
Honestly, I thought I was a Barrister but now I'm feeling more like a Solicitor – a Solicitor who reads and shuffle files all day. I speak to clients on the phone. I hardly leave my office, if at all. Many cases resolve without a trial. The few trials that haven't been in person were again, conducted by zoom, on my computer. Don't get me wrong, there are real benefits of having a zoom system of Justice (which I will save for another article) but the smell, look and feel of Court doesn't feel at all 'like the good old days. Like the days when I would do a mad dash between Courtrooms and then finally sit down on a hallway bench, pause for a moment to people watch, and then get back up again and run to the next Courthouse. I do hope one day those days return. But for now, they appear to be here for the foreseeable future. Until then – Zoom Zoom.